Books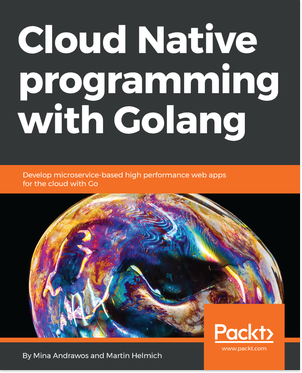 Dezember 2017, Packt Publishing, Birmingham
Cloud Native programming with Golang
This book will take you on a journey into the world of microservices and cloud computing with the help of Go. It will start by covering the software architectural patterns of cloud applications, as well as practical concepts regarding how to scale, distribute, and deploy those applications. You will also learn how to build a JavaScript-based front-end for your application, using TypeScript and React. From there, we dive into commercial cloud offerings by covering AWS. Finally, we conclude our book by providing some overviews of other concepts and technologies that the reader can explore to move from where the book leaves off.
Take my money!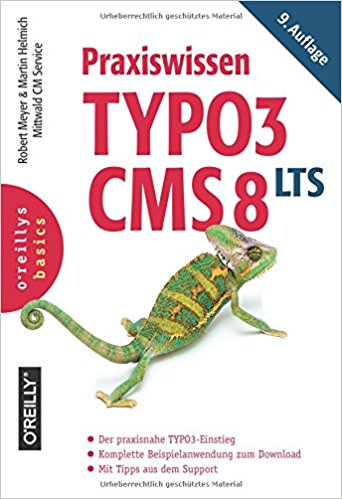 Oktober 2017, O'Reilly Verlag, Köln
Praxiswissen TYPO3 CMS 8
Mit der richtigen Anleitung ist der Einsatz von TYPO3 nicht schwer zu lernen. Das beweist dieses Buch, das seit Jahren als Standardwerk für den TYPO3-Einstieg gilt. Praxiswissen TYPO3 CMS 8 LTS ist eine gut verständliche Einführung in das beliebte Content-Management-System, die sich auch an TYPO3-Einsteiger ohne ausgeprägte Programmierkenntnisse richtet. Es vermittelt das nötige Handwerkszeug, um responsive Websites mit TYPO3 erfolgreich einzurichten und zu optimieren. Für die 9. Auflage wurde der Bestseller aktualisiert, er deckt jetzt TYPO3 in der LTS-Version 8.7 ab.
Take my money!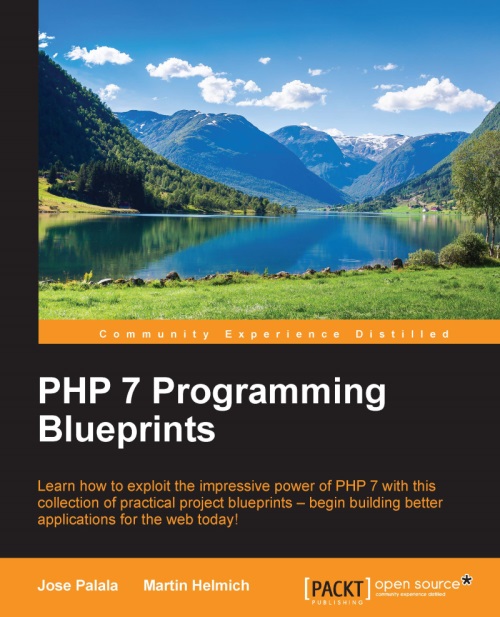 Oktober 2016, Packt Publishing, Birmingham
PHP 7 Programming Blueprints
When it comes to modern web development, performance is everything. The latest version of PHP has been improvised and updated to make it easier to build for performance, improved engine execution, better memory usage, and a new and extended set of tools. If you're a web developer, what's not to love? This guide will show you how to make full use of PHP 7 with a range of practical projects that will not only teach you the principles, but also show you how to put them into practice. It will push and extend your skills, helping you to become a more confident and fluent PHP developer.
Take my money!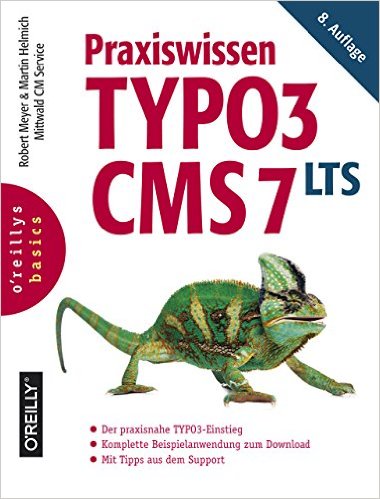 Mai 2016, O'Reilly Verlag, Köln
Praxiswissen TYPO3 CMS 7
Der große Erfolg der vorangegangenen sieben Auflagen beweist: Ein wirklich komplexes Content Management-System wie TYPO3 lässt sich auch für Programmier-Neulinge verständlich erklären. Zahlreiche Leserkommentare bestätigen, wie leicht mit diesem Buch der Einstieg in TYPO3 gelingt. Insbesondere wird gelobt, dass es sehr praxisnah ist und für ein Einsteigerbuch eine große Bandbreite an Themen behandelt. Praxiswissen TYPO3 vermittelt das komplette Handwerkszeug, um Websites mit TYPO3 erfolgreich einzurichten und zu optimieren.
Take my money!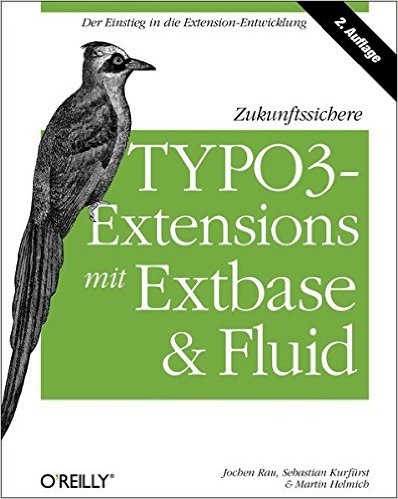 November 2013, O'Reilly Verlag, Köln
Zukunftssichere TYPO3-Extensions mit Extbase & Fluid
TYPO3 CMS ist ein mächtiges Content-Management-System, das seine Beliebtheit nicht zuletzt seiner Erweiterbarkeit durch Extensions verdankt. Seit TYPO3 v4.3 bietet das CMS ein eigenes Framework und eine Template-Engine, mit der die Extension-Entwicklung noch geschmeidiger wird - und das bei hoher Qualität des Codes. Mit Extbase und Fluid stehen zwei Tools zur Verfügung, die Sie darin unterstützen, saubere, modular gekapselte und gut wartbare Extensions zu schreiben. Durch die moderne Extension-Architektur setzt die Nutzung von Extbase und Fluid anderes Fachwissen als bisher voraus. Dieses Buch macht Sie mit den Programmier-Paradigmen vertraut, die Sie brauchen, um effektiv mit Extbase und Fluid zu arbeiten.
Take my money!
Talks and presentations
Articles